Rauenstein restaurant and rock restaurant
Regional food and drinks in Saxon Switzerland
Welcome to the Rauenstein! Directly opposite the Bastei in Saxon Switzerland rises the Rauenstein rock, on whose plateau our cozy restaurant is located. With regional food and drinks Our restaurant invites guests from all over the world to take a break on their tour through the imposing Elbe Sandstone Mountains.
OPENING HOURS
The Rauensteinbaude will be closed from 02.01. closed.
Depending on the weather, we open during the winter holidays.
Enjoy culinary delights
In our rock restaurant Rauenstein we pamper you with regional specialties in organic quality, typical Saxon dishes and a selection of delicious meals and drinks from our own production. Our rock restaurant on the Rauenstein invites you to enjoy yourself and linger!

ARRIVAL & ASCENT
The fantastic location on the Rauenstein plateau makes our restaurant in Saxon Switzerland a popular destination for hikers. In order to be able to enjoy the breathtaking view of the surrounding panorama from our restaurant, there are several possibilities for the approach and the ascent to the Rauenstein.
Arrival by S-Bahn:
A hike on the Rauenstein rock is possible from the "Stadt Wehlen" S-Bahn station in around 60 minutes and from the "Kurort Rathen" S-Bahn station in around 45 minutes. The Rauenstein is signposted at both train stations.
Arriving by car:
By car, drive to the Weißig hiking car park above Kurort Rathen. The hiking trail to the Rauenstein is signposted from there and takes around 20 minutes.


OUR PHILOSOPHY
We attach particular importance to the environment, sustainability and fair cooperation. In our rock restaurant Rauenstein we offer a wide range of organic products and a selection of food and drinks that support regional producers. Much of our packaging is produced sustainably and is biodegradable. We also campaign against dumping wages in the catering industry and pay fair salaries above the industry average and minimum wage.
We are convinced that with respect for our nature and appreciation for our fellow human beings, together we can make a valuable contribution to making the world a little better every day!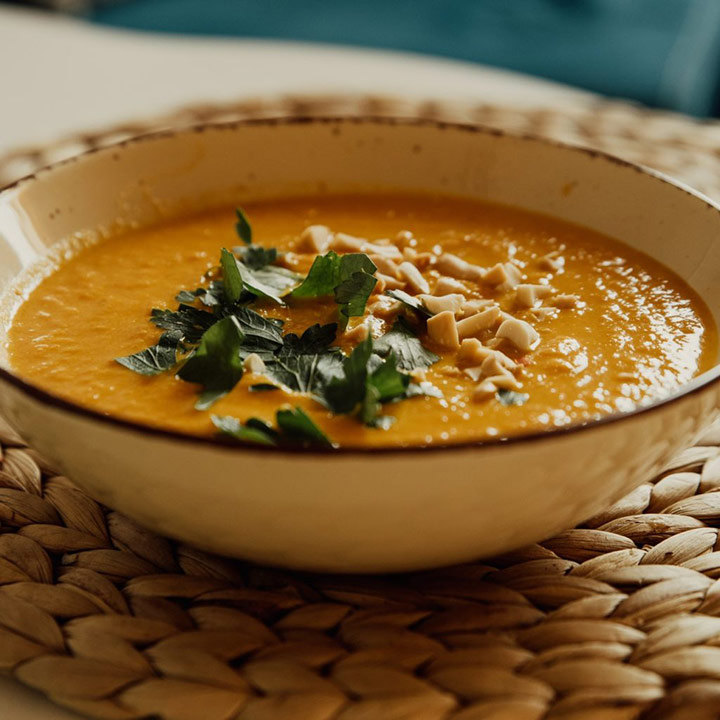 Carrot, coconut and apricot soup
A moment of happiness to spoon!
At the open window
our covered seats with a view of the bastion
Facet play
Mining tradition with modern accents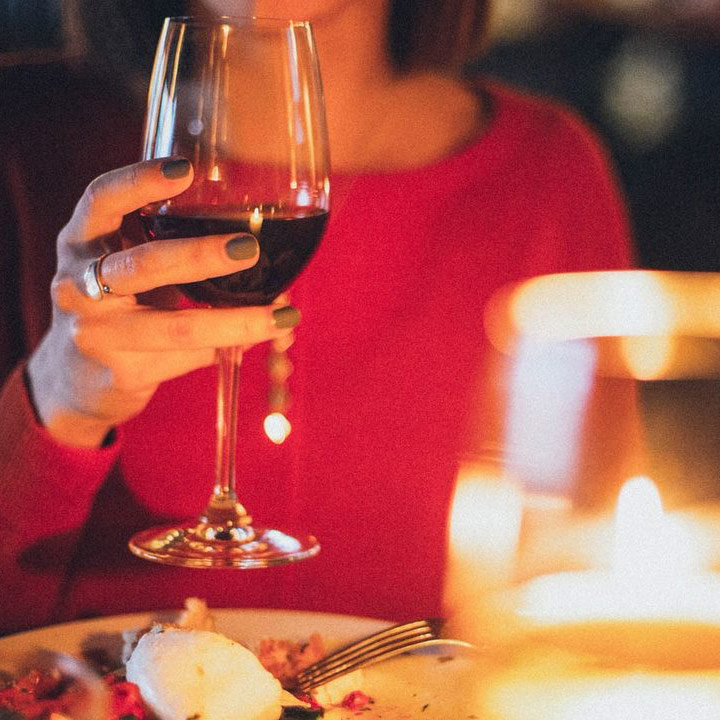 Saxon wines
Discover the taste of the region

History
The almost completely forested Rauenstein in the middle of Saxon Switzerland was opened up for tourism as early as 1885. One year later, until 1893, the first drinks were served in the Kapphöhle on the summit plateau of the Rauenstein.
Our cozy restaurant in Saxon Switzerland is also part of this development and looks back on a long history. In 2006, as part of extensive renovation work in the Rauenstein restaurant, the goods elevator was renewed, sanitary facilities were created and all rooms were renovated. Over time, the former snack bar has developed into a real mountain restaurant as a hiking rest with space for up to 65 people, with today's rock restaurant Rauenstein and the new kitchen.

Address
50°95'11.3″N, 14°06'41.1″E
On the Rauenstein 1
01796 Struppen / OT Weißig
Parking
Parking lot for hikers
01796 Struppen / OT Weißig
OPERATOR Restaurant
Restoration of the Königstein Fortress GmbH
Fortress 1
01824 Koenigstein
Tel. 035021/64 446